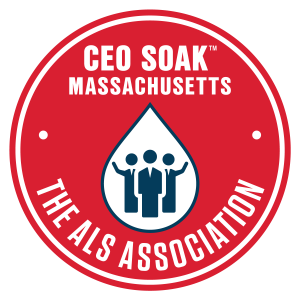 Join us as we raise funds for ALS!
In honor of ALS awareness month, we will be raising funds the entire month of May in support of the ALS Association Massachusetts Chapter.
All funds raised will go towards supporting patients living with ALS in Massachusetts.
As part of our fundraising efforts, we will be hosting a CEO Soak and inviting all area CEO's to participate! We will soak Bay State Savings Bank President and CEO Peter Alden if we raise $1,000 or more. Thus, we encourage other CEOs interested in participating to raise a minimum of $500 towards this cause.
Event Date, Time and Location:
Tuesday, June 1 at 3:00 p.m., 28 Franklin Street, Worcester, MA.
For additional information, please contact Ariana Dello Stritto, Marketing Coordinator, at adellostritto@baystatesavings.com